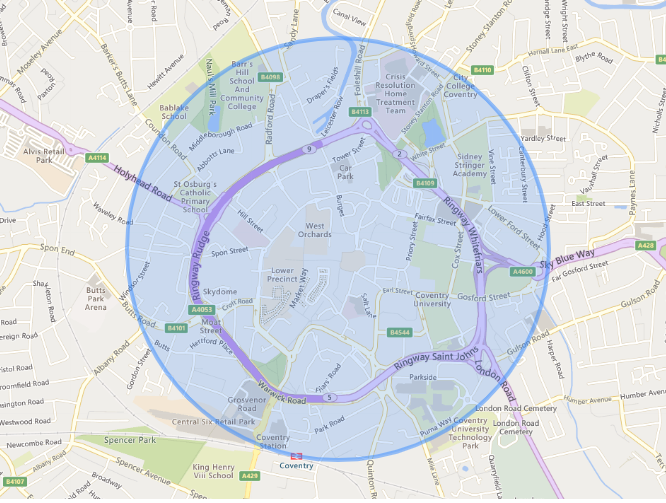 Having a delivery service is an important part of the business for many restaurants. However, a wrong delivery area setup can cause many to lose money rather than raise a profit.
So if your food is delicious and people can't get enough of it, then here are our tips on how and where to deliver it to make sure you stay atop of your customers' preferences and make a nice profit in the process.
Best practices for a food delivery business
Generally, restaurant owners use one of two principles for their food delivery business component (or a combination of both). On one hand, you can set various delivery areas based on a minimum order amount. On the other hand, you can eliminate the minimum order, but establish varying delivery fees depending on the distance.
However, what we recommend is the following:
Avoid setting a delivery fee.
It seems odd that we as a delivery specialist are advising our clients not to charge for delivery!
Instead, go for the minimum order principle: set minimum amounts which increase depending on the distance from your location. This way, your customers will gain a higher perceived value of the food ordered.
Let's imagine two scenarios: A – paying a £3 delivery fee for an £8 order (e.g. the price for a small-sized pizza) and B – order for a minimum of £12 (e.g. the price for a medium-sized pizza or small pizza+salad), and zero $ delivery fee.
In case B, the customer gets more food aka a bigger value for the price paid, which means they will tend to order more this way; at the same time, your fixed costs for food preparation are not that high, which means you are not losing money, on the contrary, you stand to gain more money in the long run. Our software allows you to hide delivery prices from the customer, whilst we invoice you separately on a weekly basis based on the actual journey taken as we have algorithms built in to calculate distance and pricing.
2. Set a minimum order amount
If you have multiple delivery areas, then for the one that is closest to your restaurant's location (e.g. within a 100-200 m radius), you can set a minimum order amount that is most compelling for your loyal customers ordering delivery.
This amount should be kept low (as long as it's economically viable for you), but at the same time, it should be slightly higher than the price of your average meal.
For example, if a medium-sized pizza is worth £12 then you can set your minimum amount order to £14. This way, a customer feels compelled to also buy a drink or side, or even opt-in for a menu.
By having a low minimum order amount for the nearby area, you also encourage people living alone to order more, instead of having only groups of people placing larger orders.
Setting the delivery area inside the online ordering system
At Hail we can help you with your set up and administration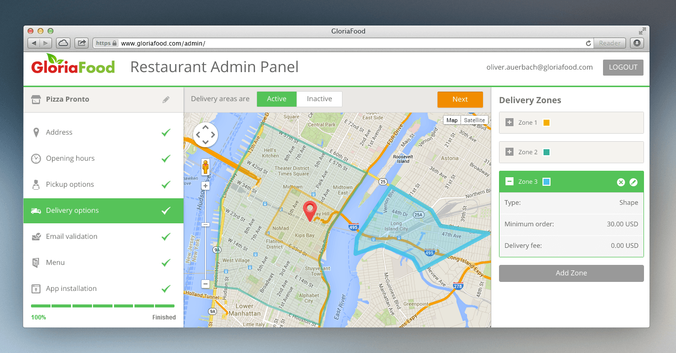 Inside the Administration Panel, you are able to set up your delivery options. Using this feature, you can even customize various delivery areas and set different minimum order amounts and delivery fees that are zone-dependent. Needless to say just how easy it is to configure everything.
We'd love to hear what your food delivery business strategy is, so tell us more on our Facebook page.
Till next time!