Hail is a delivery fulfilment service based on the use of Pedicabs and hubs. We were founded in 2020 in response to assist locally with the uptake of eMobility transport and change travel behavior. Our core principles are in-line with the UN Sustainable Development Goals and the UK Government's objectives
for cleaner air and a carbon neutral future (net zero).
Our operating hub in Coventry is based at the iconic Swift Cycle Works which has an amazing history.
Swift was the name given to a company in Coventry that began making cycles, and later, motorised transport.

The company's origins go back to the 1860s when they were at that time known as the Coventry Machinists Company – a business concerned with the production of Sewing Machines. In late 1868, they began the manufacture of velocipedes of French design, one of the first in Great Britain to do so on a commercial basis.

As the years went by, the Coventry Machinists Company reduced their interest in Sewing Machines and instead focussed on the design and manufacture of their own cycles, initially making improvements to the early velocipedes to the 'Safety' type machines which became available towards the end of the 1880s.

Many of their cycles were sold under the 'Swift' trade name, and by 1897, the company was re-registered as the Swift Cycle Company Ltd. At around the same time, they began making motorised tricycles, and by 1904, a motorcycle.
Fast forward 140 years and The Swift Cycle Factory is alive once again with e-bikes and Pedicabs.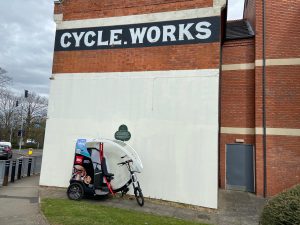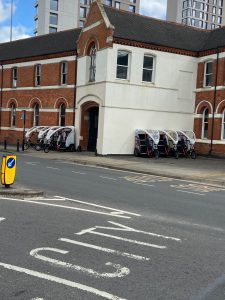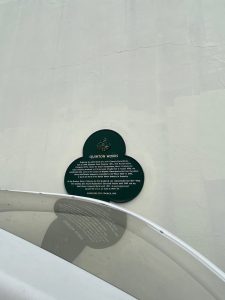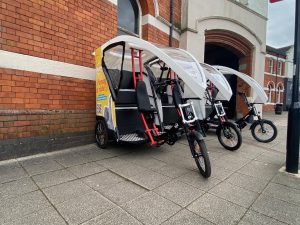 We focus on providing a superior delivery service to inner city people & business, in contrast to what is currently available by using emission free multi modal delivery vehicles that due to their size & weight and ability to use cycle lanes, reduce congestion, carbon emissions, air and noise pollution. 
Combined with our free to use Covid compliant software, contact us today! info@hailservices.co.uk