Advertise with Hail – Simple Pricing, No Surprises
A mobile billboard for the 21st century
The Hail 'Wraparound'
Wrap a Hail Pedicab in your message
Seen by 1000's of people
Mobile across the city
Instant impact
Managed Campaigns
Bespoke service to meet all budgets
Flexible terms from one week
No hidden cost
Inside or Outside!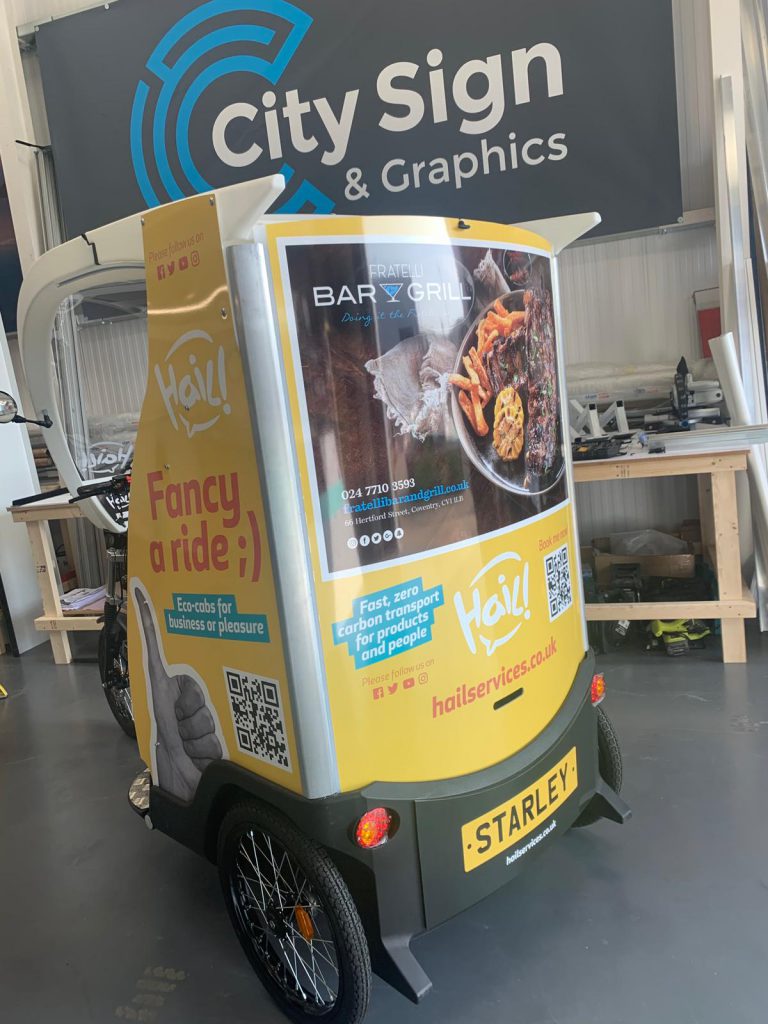 Inside the Pedicab
Situated directly behind the passenger so visible with no passengers, or as they enter the cab
Outside the Pedicab
Advertise your brand on one side, both sides, rear, or all three to get your message across.
Visible from 50 metres away, the unique shape of the Pedicab captures people's attention immediately to register the message
Great Pricing
Bus stop advertising is £130 per week for a static position with a 30 second cycle shared with other advertisers.
Compare that to our bikes with a bigger print area and a cheaper cost!